After making the internets hungry with my photographs from
the brunch
I threw last weekend, I figured I owed you a recipe.
Specifically for this lemon-blueberry yogurt loaf that was TO DIE for.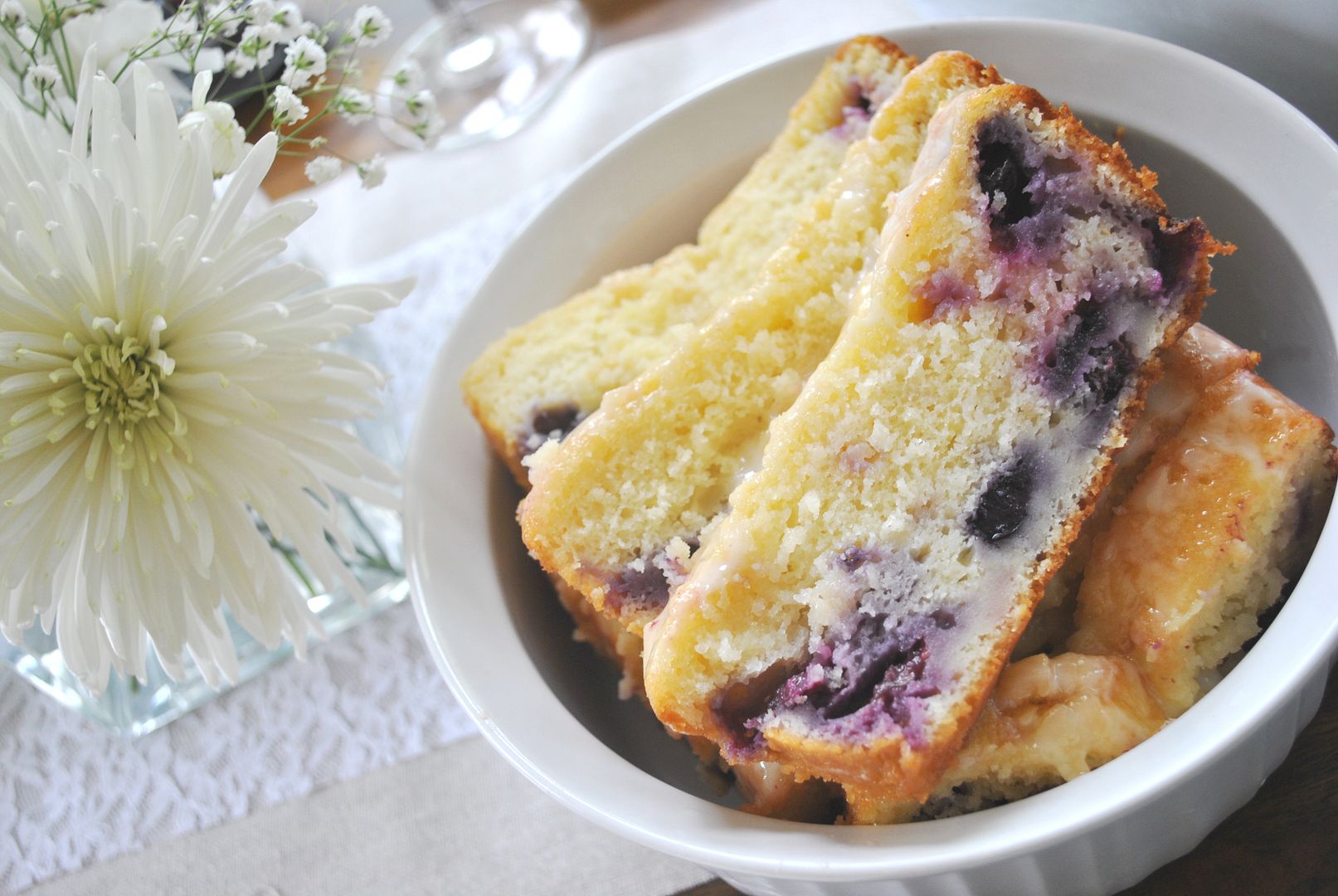 And as I told my guests...low-fat but high-sugar.
I used low-fat yogurt, so that means the entire loaf is low-fat, right?
Solid logic.
1 cup plain low-fat yogurt
2 teaspoons grated lemon zest
1/2 teaspoon pure vanilla extract
2 teaspoons baking powder
1/2 cup freshly squeezed lemon juice
1 cups confectioners sugar

Preheat oven to 350 degrees F. Grease and flour 1 9x5 loaf pan. Whisk together yogurt, sugar, eggs, lemon zest, vanilla and vegetable oil. Add in flour, baking soda and salt. In a small bowl, toss the blueberries with a little bit of flour. Then slowly fold into the batter. Pour into loaf pan and bake for 50-55 minutes or until a toothpick stuck in the middle comes out clean. Cool in pan for about 5 minutes and then transfer to a wire rack.
Immediately prepare the simple syrup by heating 1/2 cup of lemon juice and 1/2 cup sugar in a saucepan on the stove, stirring constantly until the sugar dissolves. While the loaf is still warm, poke holes in the top and pour the simple syrup over the loaf (you might want to put a cookie sheet or wax paper under the wire rack to catch the syrup that runs over the sides of the loaf).
Let the loaf cool and then mix together the lemon glaze in bowl using 1 cup of confectioners sugar and lemon juice (add slowly, a little amount at a time) until the glaze is thick but pourable. Pour over the loaf letting it drip down the sides. Let the glaze harden for about 20 minutes before slicing and serving.