I sometimes am not in the mood to buy cards.
Because they can be so dang expensive.
[a fact that will amuse those of you who know what I do for a living]
Last year I designed my own Valentine's Day cards in Adobe Illustrator and printed them out on cardstock.
This year I went a bit more hands on for a more whimsical approach.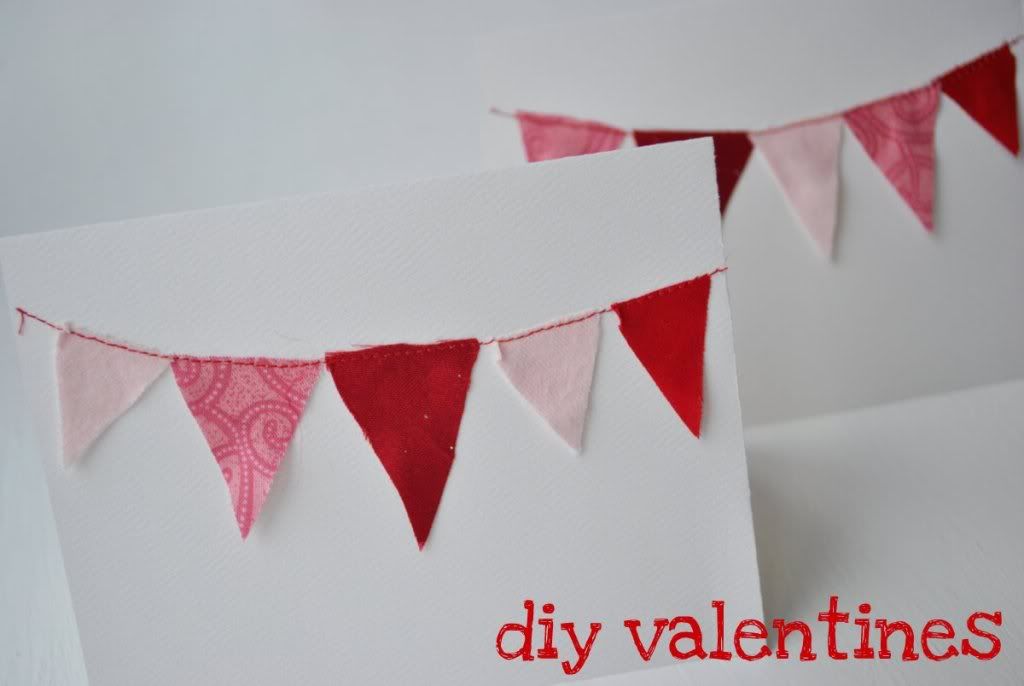 To create you will need just a few things that you probably have laying around your house.
fabric (mine is from the dog's halloween costume, a baby quilt, leftover curtains and a random fat quarter. I should be on an episode of fabric hoarders)
stamps and ink pad (both of mine are from Target)
The how to? Pretty simple :)
First, cut a bunch of different sized triangles from your fabric.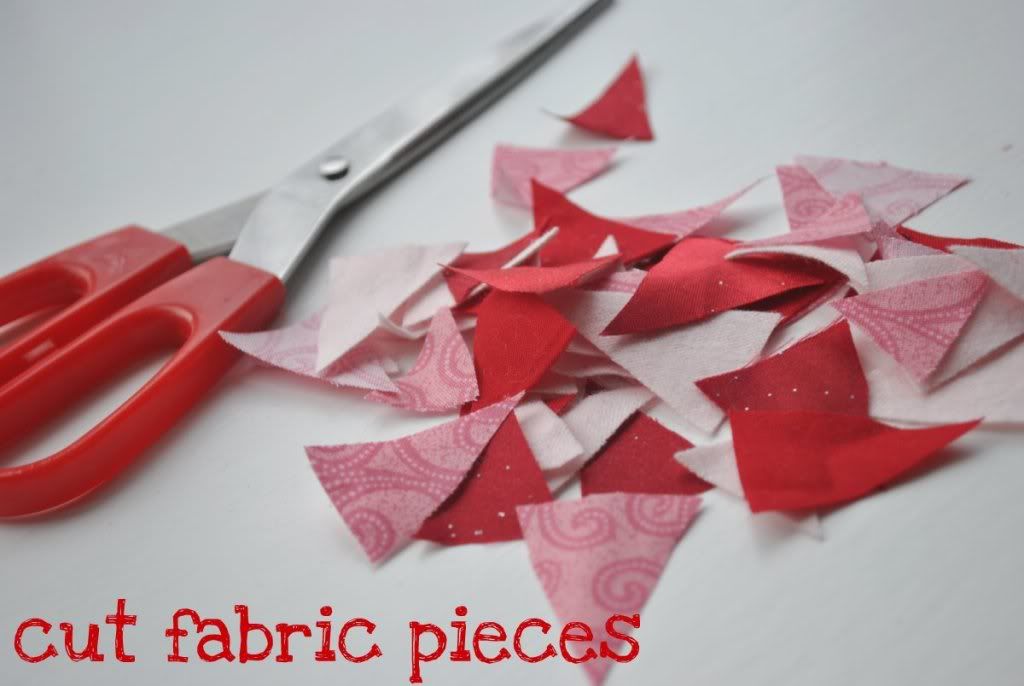 Then arrange five or six of them (depending on your card size) in a curved line.
Secure with a little bit of glue so they stay in place when you start sewing.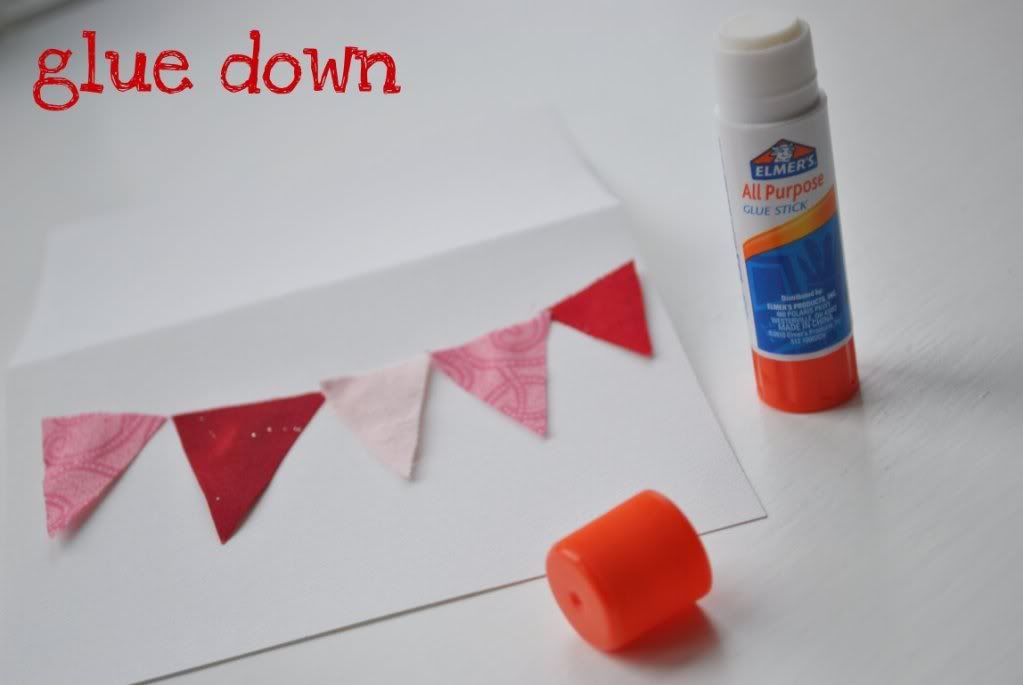 You probably could hand sew these if you wanted to, or glue a piece of ribbon down as the bunting line. I used my sewing machine, putting the white thread on my bobbin (so it would blend in on the inside of the card) and the red thread on top.
Stitch a curved line following the tops of the bunting flags to secure them.
Using stamps, or your favorite pen, craft your message inside the card.
I've been obsessed with using these mini alphabet stamps lately. I love how perfectly imperfect they turn out, not quite in a straight line or all with the same amount of ink.
Plus I found them in the Target dollar bin last year.
Can't beat that.
You can see in the card above why I used white thread on the bobbin - blends in the stitching a bit instead of having a red line on the inside.
Sign and send you Valentine to someone special!