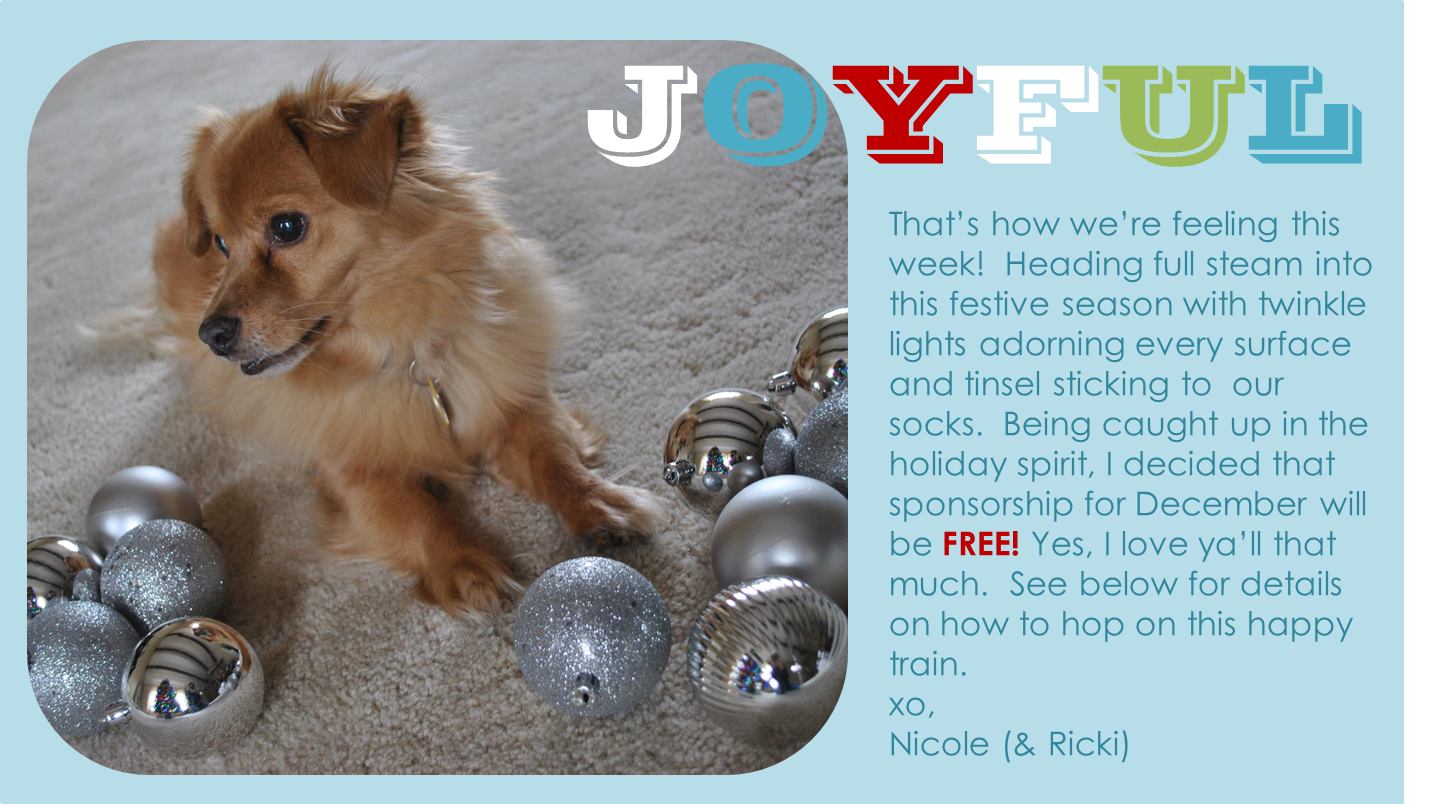 Want in? Would LOVE to have you!
This little gift is wrapped up in a big red bow and comes with:
a 200x100 button of your very own
a little shout out in a group sponsor post
lots of love from my readers to your blog
How do you get one of these?
Easy!
Just leave a comment below letting me know that you're in! And what's the one thing that makes you feel most joyful?
Be sure to have your email address linked or provide it in the comments below.
OR
Contact me directly
here
!
I'll send you an email to confirm your sponsorship and get some information for your feature :)
Please note:
Existing PAID sponsors will receive December as a FREE month (i.e. a 3 month sponsorship from Nov-Jan now extends through February). Existing PAID sponsors will receive top sponsorship ad positions on Busy Girl.
Busy Girl reserves the right to refuse to advertise any blog, company or organization for any reason.